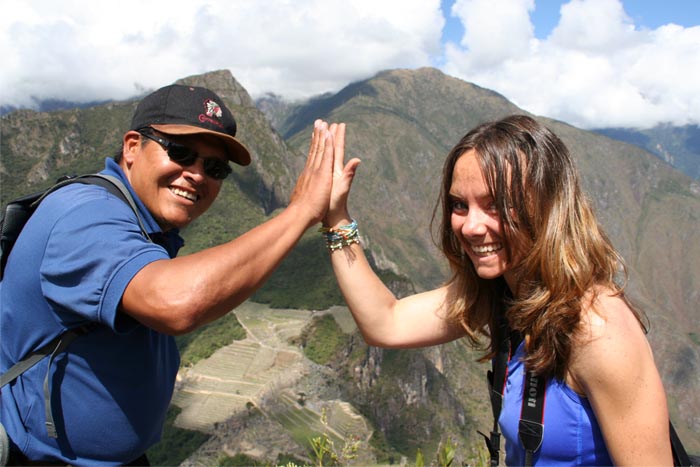 Ok, so I'm biased. I've had the pleasure of working with some of the best guides in the area, so for me the answer is a resounding YES!! But I'll explain a bit about how it works here, and you can decide for yourself.
First of all, something I had no idea of before I first visited here, the licensed guides have degrees in tourism. They don't just go through some quick training program like a summer intern at a museum. They are fully educated, not just on history and culture, but also on the local flora and fauna.
Of course, you can read up on all those things yourself. But unless that is a hobby you enjoy, most people don't have time to thoroughly educate themselves on Peru before they come. So having someone explain to you the background of all the amazing sites you are seeing can really enhance your experience.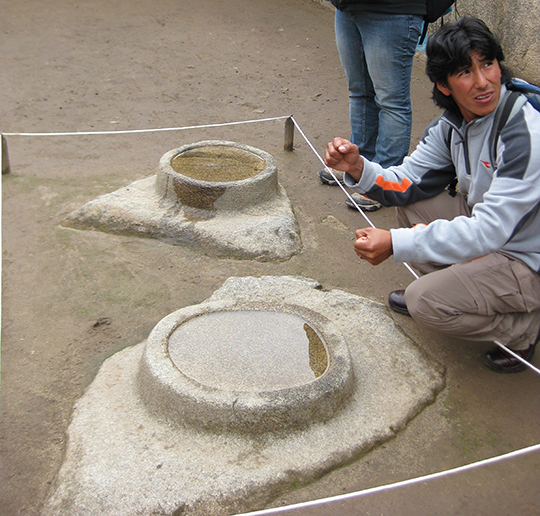 On the other hand, the language of the Inca, Quechua, was not a written language. No accounts have been left from their time to tell us about their history. The only chronicles in existence were written after the Spanish arrived and, therefore, are suspect. Although we do think we "know" things from archaeological evidence, I would argue that even the best historian or archaeologist cannot help but to have their own cultural biases influence their interpretation of their findings.
What this means, in the end, is that your guide can only tell you some of the best theories about what you're visiting, rather than give you confirmed facts. The best guides do just this, rather than trying to tell you things as if they are certain. And let me tell you, I have overheard a lot of nonsense being spewed as "truth".
But really, as much as I love history, this information isn't the most important benefit that you get out of having a guide. Many visitors here do not speak Spanish or, even if they do, are not going to have the opportunity to really get to know any other locals. Their guide is often the only real connection that they have with the living culture of today. And it's a shame to come all the way here to just experience the past.
Your guide is your opportunity to get to know how the people of today think, what they're like, and how they live. As he or she gets to know you and your interests, they can even suggest some off the beaten path places to visit to get more of a feel of today's Peru. One of our guides has taken visitors to his grandparent's place to drink chicha, for example.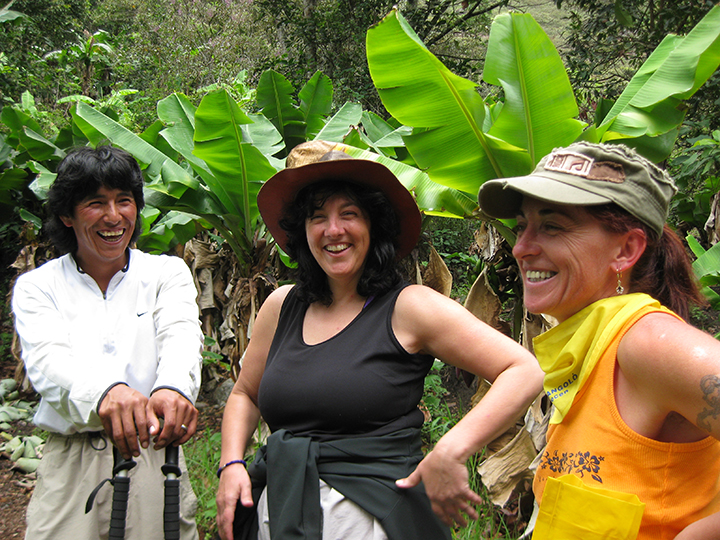 So do you need a guide? That is completely up to you. We like to book our guides and transport for you for the entire day so that you have the flexibility to spend as much time at each location as you like, and head off that beaten path when you want to. Bear in mind that guides here work on a freelance basis, so it's best to book as early as possible if you do decide you would like a guided tour.