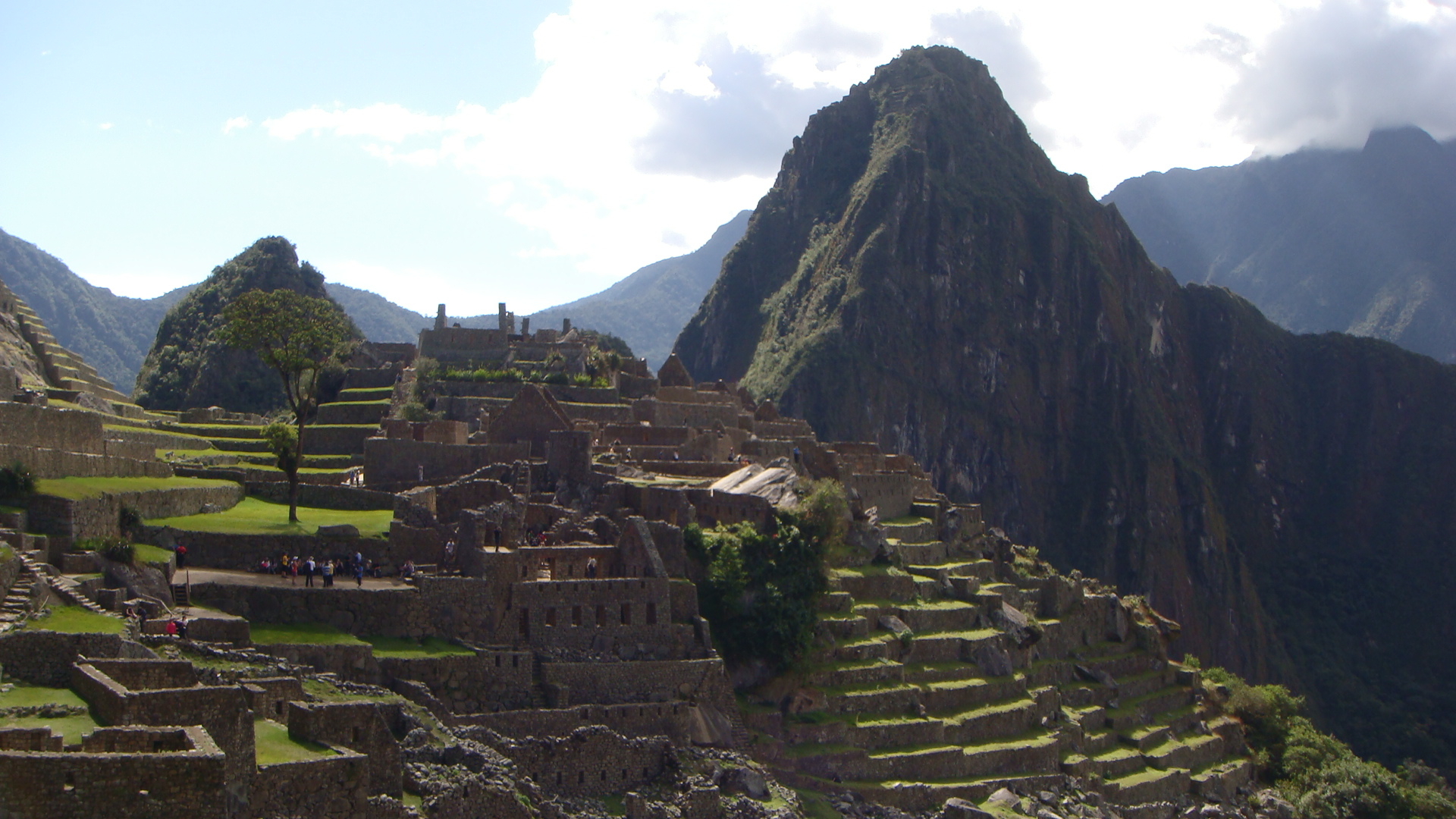 By Maureen Santucci
Why part one and when is part two coming out you ask? Vamos a ver, como siempre… as always, we'll see. Here's why:
The new rules go into effect as of July 1, 2017. Doing this in the midst of high tourist season is sure to cause a fair amount of chaos, to say the least. So it's quite possible that the rules will be modified as we go along and find out what works and what doesn't. In addition, not all the details have been well disseminated, so even those of us with travel agencies here are left to wait and see to some extent.
From July 1st onward, you will purchase your entrance ticket to Machu Picchu for either the morning shift (6:00am – 12:00pm) or the afternoon (12:00pm – 5:30pm). These tickets are the same price as earlier this year: 152 soles for Machu Picchu only or 200 soles for Machu Picchu plus Huayna Picchu Mountain or Machu Picchu Mountain (only in morning hours). If you wanted to spend the whole day at the site, this would require purchasing two tickets.
In order to enter Machu Picchu, you now MUST be accompanied by a licensed guide. You will only be permitted four hours in the site, the idea being that your tour will take a maximum of 3 hours, and the additional time is for getting from the entrance gate to the parts of interest and back. If you are hiking Huayna Picchu Mountain, you are expected to enter the mountain area and return in a maximum of four hours (if you are doing the full loop); If you are hiking Machu Picchu Mountain, you are expected to enter the mountain and return within four hours as well.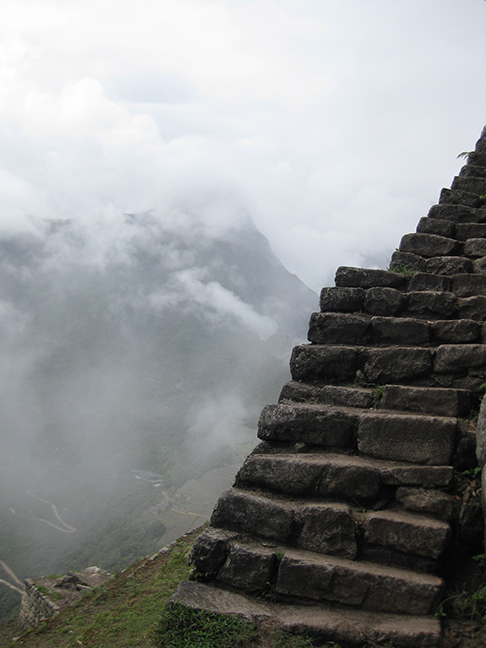 According to a traveller who recently called the ticket office (yes, this information was not provided on the website to visitors or given to travel agencies), if you are hiking one of the mountains, then you are permitted to stay in the site until 2:00pm. However, since this information has not been well distributed, I'd say this is one of the gray areas that we will have to wait and see how it actually plays out in practice.
So what does all this mean for you as a traveller to this historical monument?
It really depends on two things: 1) where your interests lie and 2) budget. If you are not interested in doing one of the hikes, then I recommend taking your train to Machu Picchu in order to arrive mid-morning and have your tour in the afternoon. The lines for the bus to go up first thing in the morning have been ridiculous for the last year or more. This is only going to get worse with the new changes and, likely, there will now be lines throughout the day. If your time allows, I'd recommend spending the night in Aguas Calientes after so that you're not rushed and getting back to Ollantaytambo/Cusco late in the evening.
If you do want to do one of the hikes, then you'll need to get to Aguas Calientes the night before. For a more leisurely visit, and if your budget allows, do the same thing that I've recommended for the tour only (ie, in the afternoon the day you arrive to Aguas), spend the night, and then go back up the next day. Otherwise, you'll want to do your tour following the mountain hike. Because, remember, if you go up on two different days, you have not only the cost of two entrances, but also two days of a guide's time. Personally, I like a second night in Aguas so I can have a nice hot shower after hiking around, rather than getting on a train, but that's me.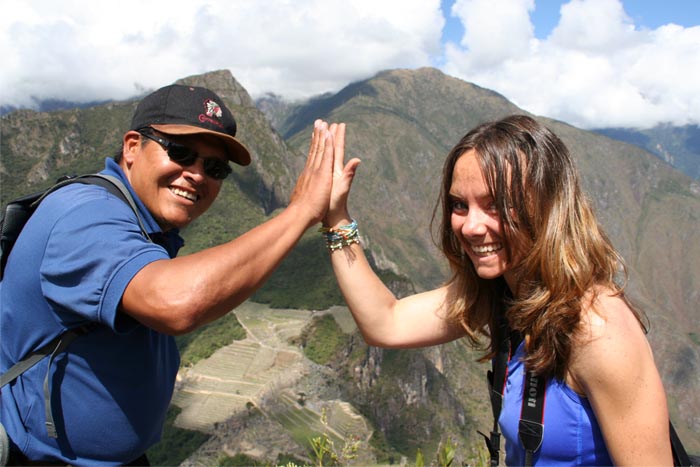 Speaking of guides. There are always guides hanging out in front of the entrance to Machu Picchu looking for groups that don't have one. I imagine this is only going to increase with these new rules. However, as you cannot enter without a guide and, generally speaking, the ones that are already booked way ahead of time are of better quality, it's a good idea to have this set up long before you show up at the archaeological site.
This is the situation as of now, before the rules have actually been put into effect. No doubt in a year or two, this will become the norm and people who have never travelled here will just accept it as it is and the rest will reminisce about the "good old days." I will say that I think it's even more important than ever to plan your visit well so that you can enjoy the few hours you have in the site to the fullest.
If you are making your plans yourself, and not using a travel agency, make sure that you keep checking to find out what the current situation is. For example, as time goes on, we'll have a better idea of when the worst bus lines are, how long you need to allow for getting back down to town to catch your train, etc. I'm always happy to answer questions, so please feel free to email me!
For more information on booking tours to Arequipa and elsewhere in Peru, feel free to contact us at Unique Peru Tours. We work hard to make your trip here the experience of a lifetime!